Welcome to Broomfield Holiday Park
Serving Highland Campers for over 50 years
BROOMFIELD CLOSED DUE TO CORONAVIRUS
Regrettably, we have taken the decision to delay opening the campsite this year, until further notice and pending official advice. In line with travel restrictions we feel this is the correct course of action to take to help limit the spread of Coronavirus. We thank everyone for their understanding of the situation.


Tel. (+44) 01854 61 2020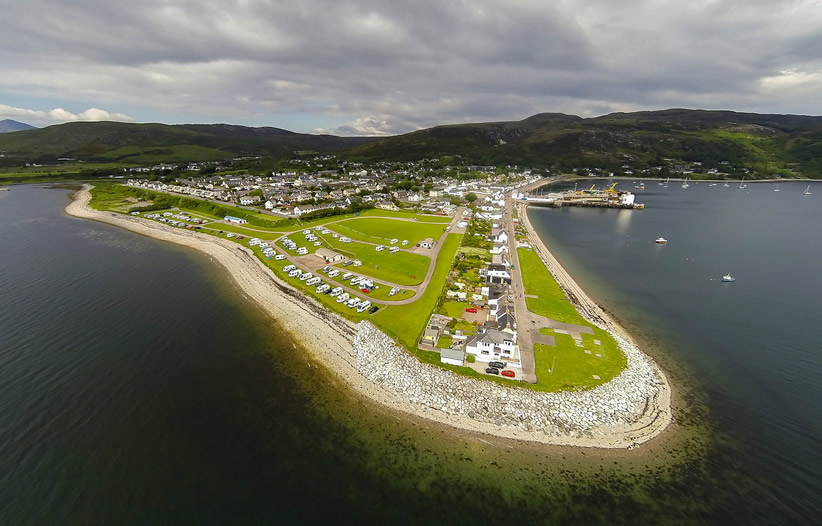 Broomfield Holiday Camp
Some reasons to come stay...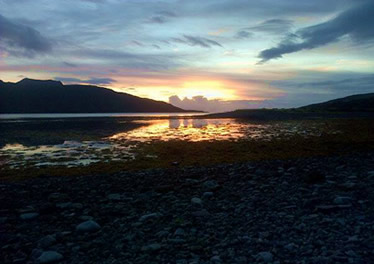 Location
Overlooking the sea, passing fishing boats and Stornoway Ferry with views out to the Summer Isles and stunning sun sets.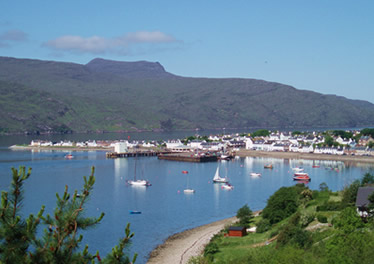 In Ullapool
Minutes walk from all facilities, shops, bar and restaurants. A great Highland village full of life and host to many festivals.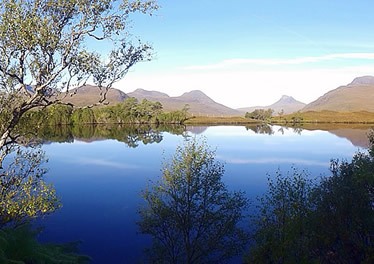 The Highlands
Be it an overnighter on the North Coast 500, stop over to and from the Herbides or longer stay, Broomfield is perfect.
testimonial
what guests say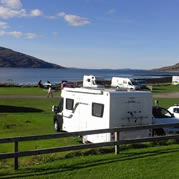 Fantastic dog friendly campsite. Very clean shower blocks.Stunning views, nice walks along the pebble beach. Close to ferry terminal to the isles,local art galleries,shops, restaurants. Friendly warm staff,very helpful. Highly recommend for a stay.
Lizzie M
June 2016
Scotland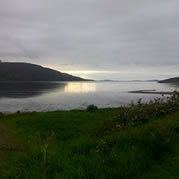 Beautiful location with fantastic views, unfortunately the weather wasn't very good so we didn't get to see them! Lovely clean and tidy site with good pitches and hook up. Nice little town with a good selection of shops and food outlets within walking distance. Will definitely visit again.
Julieatk
July 2016
Durham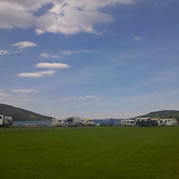 We have been coming here on and off for 15 years and enjoyed every stay. But this year our caravan tap broke so we had no water on board. We asked the owner if he could recommend any local plumbers but he said he would take a look himself. He spent around 30 minutes getting the tap working for us and wouldn't take any payment. Top man.
Ian M
August 2016
Scotland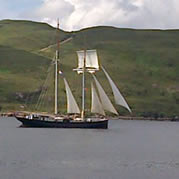 Very busy site and fantastic views watching the boats on the loch. Some great place to get your Fish & Chips on the busy harbour front. Toilets and showers clean and site is well maintained. Local shops have everything in case you run out of Gas etc. and there is a pretol station on the way out of town.
Porsche M
August 2016
England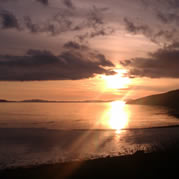 My wife & I were on Broomfield Holiday park at Ullapool, the caravan site sits on the shore of Loch Broom which has the most outstanding views of the Summer Isles and beyond, the sunsets are tropical, best we've ever seen in Scotland.
Gordon M
August 2016
Stirling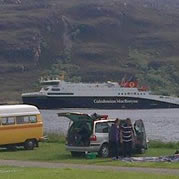 Ullapool is breathtaking so we were very pleased to stay on this caravan park, the views were stunning the facilities were very good, everything covered, clean and well sectioned, friendly site we watched the ferry come one go and visited the route to see the stunning mountain views and saw the summer isles the pubs are close to camp also tesco tucked away just behind the Main Street, a very enjoyable stay thanks.
Janet R
September 2016
Chorley